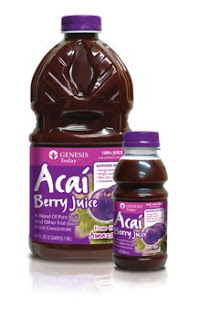 The coupon selection at Coupons.com has been reset, and there are lots of great coupons to print, including $1 off Genesis Today Acai Berry Juice. This is usually about $6 at Walmart and is one of the better tasting acai berry juices that we've tasted.
Browse through the offers to see what else fits your grocery cart.


Want the dish on delicious ways to act your wage? Subscribe to GCE in a reader or via email.