Talk about yum! Are you ready for this roundup? I shouldn't write these posts when I'm hungry…. Potatoes and Carrots and Onions, Oh my!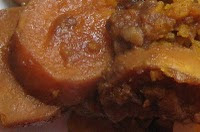 Slow Cooker Sweet Potatoes from My Blessed Life – these cook up in the crockpot with brown sugar and nuts. Sounds so good!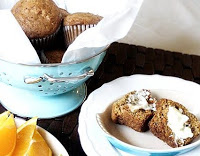 Gingered Carrot Muffins from GoodLifeEats – Katie is always so creative in the kitchen. I think even the pickiest of kids would enjoy these.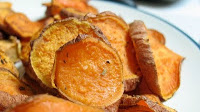 Speaking of picky eaters, Jenna is on a mission to provide healthy food that kids love. These Sweet Potato Chips from Food with Kid Appeal look like just the ticket.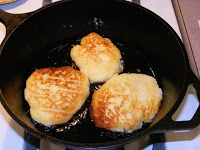 Potatoes are one of my favorites. These No Mess Potato Pancakes from The Happy Housewife look like a great dish anytime of day.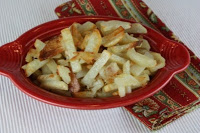 These Crispy Roasted French Fries from Lynn's Kitchen Adventures will be a great way for me to use up that 10 bag of taters in my pantry!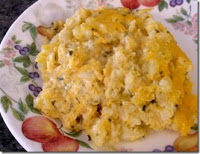 Hashbrown Casserole is one of my favorites. But so many recipes can be full of unhealthy or expensive  ingredients. The Gluten Free Homemaker has created a gluten-free version with this Gold Potato Casserole.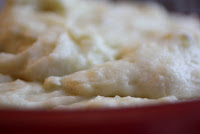 You know how I love me some freezer cooking. Balancing Beauty and Bedlam has a great recipe for Make Ahead Freezer Mashed Potatoes. Think any will make it to the freezer?
Are you hungry now? I am!
Want the dish on delicious ways to act your wage? Subscribe to GCE in a reader or via email.