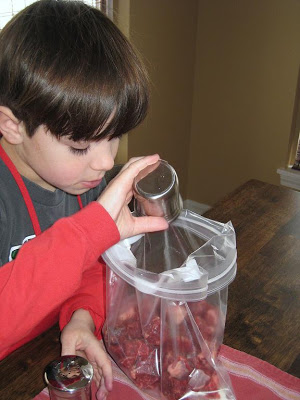 We love food at our house. My kids are all gluttons, I mean, foodies, like myself. One of their favorite hobbies is sampling exotic foods at the grocery store or club market chain. Recently, I was asked to return to the back of the store after our shopping was done so that we could see if the leg of lamb sample was ready. Knowing that lamb isn't a regular item on our menu at home (like never), my son wanted to make sure he had a chance to taste it.And one of the things we love to have for supper are "theme dinners."
To find out what "theme dinner" we enjoy every March, visit this month's edition of San Diego Family.
Want the dish on delicious ways to act your wage? Subscribe to GCE in a reader or via email.