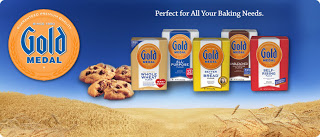 Today starts a new month and as such, printable coupons have been reset. And how convenient that during Flour Week there's a coupon for $.75 off Gold Medal Flour!
Other coupons I printed:
$1 off YoPlus yogurt
$.55 off large container Yoplait yogurt
$1.50 off Kashi TLC Bars
$1 off any McCann's Irish Oatmeal product
If you're just starting out in the grocery saving game — or want to learn more and improve your savvy ways — check out Grocery Geek Presents: How to Save Money on Groceries.
Want the dish on delicious ways to act your wage? Subscribe to GCE in a reader or via email.