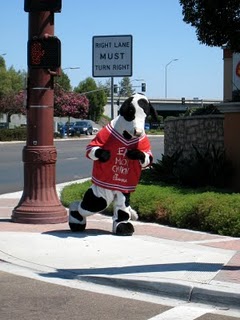 If you live in Southern California, make a plan to eat at Chick-Fil-A on Fridays in March and save your receipt! Bring that receipt back anytime during the month of March and you can get the same order for FREE! It's like getting your food for 1/2 price each time.
I recommend the Chicken Strips Salad with Ranch dressing, a side of waffle fries and a large lemonade. Be sure to take advantage of your free refills!
Want the dish on delicious ways to act your wage? Subscribe to GCE in a reader or via email.