To kick off the Build a Frugal Pantry series, I've got a fun plateful of giveaways to help you build your pantry.
Over the last year, I've really embraced the reusable grocery bag. I was just plain tired of all those flimsy plastic bags. Too many, too flimsy, too much of a safety hazard with small children about. Slowly, it's become a habit — I don't set foot in the grocery store without my bags. I've developed quite the collection, too. Kind of like shoes — express yourself with totebags!
Today's giveaway is sponsored by Envirosax, manufacturer of eco-friendly reusable bags. Last year I received a bag to review and was so pleased with the style, strength, and portability of these bags. They roll up tight so you can store many bags in an itty, bitty storage space. The bags hold over 40 pounds, so you can haul a lot of groceries in one. But, you don't have to use these bags just for groceries, but you might wanna. Talk about shopping in style!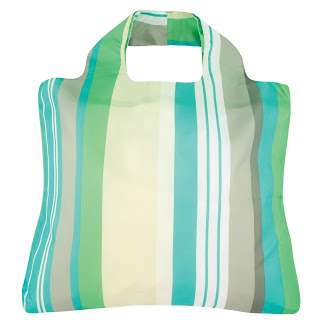 This week two readers will each receive an Oasis Bag 4, courtesy of Envirosax. How cute are they?
Simply leave a comment on this post, telling us your favorite use for tote bags.
Contest will be open until next Friday night, March 5 at 8 pm PST. Winner will be chosen at random. Please make sure you leave your email address so that I can contact you if you win.
Want the dish on delicious ways to act your wage? Subscribe to GCE in a reader or via email.