The most obvious way to build your pantry is to go shopping! There are so many choices out there and so many stores to choose from. Since I have six major markets within a short drive of my home, each week I go to each one and stock up on the loss leaders. This is the most effective way for me to build my pantry on a budget.
One of the stores that I frequent on a regular basis is Albertsons. While they do not offer double coupons, they have fairly few restrictions when it comes to couponing. The staff at my local stores have been friendly and accomodating. And often the sales are really good, even without coupons.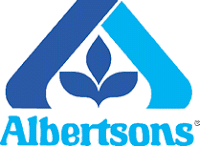 This week Albertsons of Southern California is offering ten of my readers a $25 gift card to use toward building a better pantry. Simply leave a comment, telling us what you hope to learn during this series.
Contest will be open until next Friday night, March 5 at 8 pm PST. Winner will be chosen at random. Please make sure you leave your email address so that I can contact you if you win.
Want the dish on delicious ways to act your wage? Subscribe to GCE in a reader or via email.