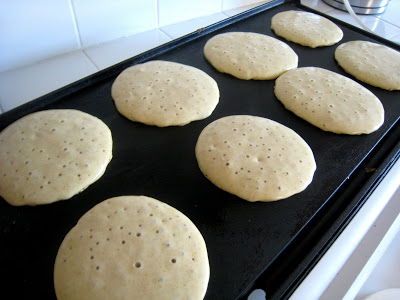 Back in the day — when I thought money grew on trees — I loved to browse kitchen stores and usually came out with some new gadget or dish. Over the years, however, many of those gadgets and dishes have gone the way of a garage sale. They just didn't prove to be as useful or as beautiful as I thought they were in the shop.
Today, I rarely set foot in kitchen stores. I know the temptations will be great to buy the latest and greatest. Instead, I've set my mind and my taste buds to work as efficiently and as deliciously as I can with what I already have…. with the occasional foray into Target or Walmart in order to replace something that has broken or to try out the cheapest of the latest and greatest.
That said, over time, four small appliances have proved to be worth their weight in gold. These work for me. They may not be the best fit for you and your kitchen. But, if you have the opportunity to borrow one, I recommend it. You may find a new best friend in the kitchen.
Bread Machine – I mentioned how I love my bread machine last week. I realize that some people aren't so keen on it. That's okay. It truly is invaluable to me, in part because I'm too lazy too busy to learn how to make good bread by hand. I love letting the bread machine work the dough for me, adjust the temperatures, and even bake, though, I am apt to use the dough setting more than any other setting.
Crockpot – I use my crockpot at least once a week, often more than that. I cook beans, applesauce, even oatmeal in the slow cooker. I love to make chilis and enchiladas this way. It's especially nice to throw in a roast or a whole chicken and be able to shred the meat later in the day for tacos or casseroles.
Food Processor – My mother never really used her food processor, claiming it was too much work to clean all the parts. I've found mine to be indispensable, especially since I have a dishwasher. I regularly use my food processor for pie crust, scones, and other short doughs as well as for making salsa or pureeing pasta sauces.
Electric Griddle – I came home with this baby after a Saturday shopping trip. My husband was skeptical. But, he quickly saw what a boon it was to our kitchen work. An electric griddle is large enough to cook 8 pancakes or corn tortillas at once. We also use it to crisp our chimichangas and for making several grilled cheese sandwiches all at once.
What's your favorite small kitchen appliance?
Want the dish on delicious ways to act your wage? Subscribe to GCE in a reader or via email.