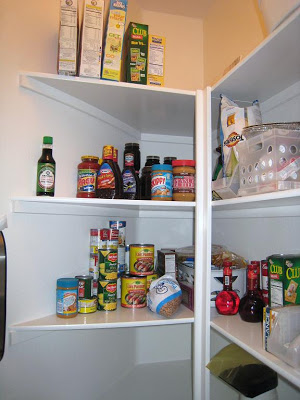 The Pantry Challenge is proving to be a great success. Thanks for all your encouragement! We still have $35 left in the grocery envelope so I am carrying that over to February's stash for Once A Month Cooking Days, starting Friday. It's pretty slim pickings in the freezer and pantry which is a good thing. My meal plan for the week is going to pick the freezer clean.
Saturday
Breakfast: Eggs, Toast, Little Smokies
Lunch: Bean and Cheese Chimichangas
Dinner: Summer Rolls
Sunday
Breakfast: Cold Cereal and Donuts on the way to church
Lunch: Route 44 drinks from Sonic (a special treat from the donut fund – we split two) and Turkey Sandwiches on Baguette
Dinner: Butterflied Chicken on the Grill, Rice Pilaf, Steamed Broccoli, and Green Salad
Was your weekend full of good (and cheap) eats?
Want the dish on delicious ways to act your wage? Subscribe to GCE in a reader or via email.