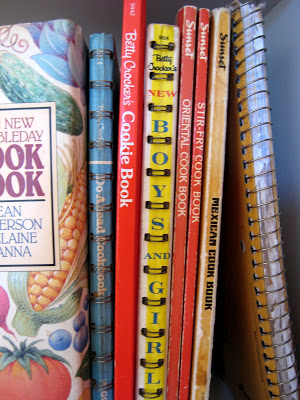 Over the years my aunt and my mother have both blessed me with heirloom cookbooks. Many of these books are 40-60 years old. While the recipes may not be as hip and haute cuisine as what I could pick up at the book store, they are tried and true secrets to simple and inexpensive fare. Much of what Gramma used to make.
Many of them bear the mark of Pillsbury or Betty Crocker. But, they're different from their modern day counterparts. It seems that a lot of cookbooks these days feature ready-made ingredients. This is great when you're in a hurry, but it can be a deterrent if you're on a budget. Old school cookbooks show you how to make gravy from scratch instead of twisting open a jar. You can learn to make french toast yourself instead of frequenting the frozen foods section. And believe it or not, biscuits don't come in a can!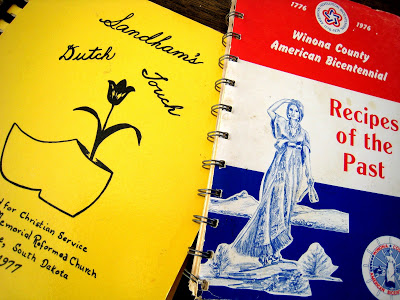 Some of the best recipes I use on a regular basis are those that I've found in older cookbooks, especially those that are community or church cookbooks. Best of all, you can pick up these vintage cookbooks for pennies at garage sales, thrift stores and ebay.
Just as we have a lot to learn about the world by studying history, we can learn much useful and applicable food information by perusing cookbooks and recipes that our grandmothers might have held dear. The cooks who went before us knew quite a lot about how to stretch a buck, and in this economy we'd do well to follow their lead.
If it ain't broke, at least keep it around!
Some favorites:
Betty Crocker's Cookbook for Boys and Girls
Betty Crocker's Do Ahead Cookbook
Betty Crocker's Cooky Book
Have you got a favorite vintage cookbook? Do tell!