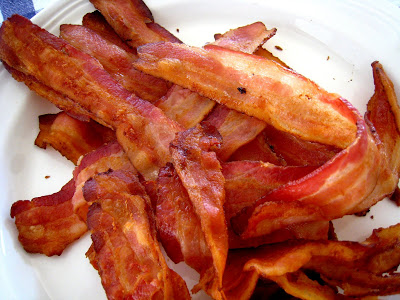 I usually stock up on bacon anytime I see it for $2 or under. I store it in the freezer and when we're ready for bacon and eggs, BLTs, or a yummy topping for Potato Soup, I pull a pound out of the freezer. And, this is the easiest way to cook it.
Baked Bacon
Preheat oven to 375°. Line a rimmed baking sheet with aluminum foil. Separate slices of bacon and lay them on the sheet. Try to avoid overlapping if you can. Bake for 15 to 20 minutes, turning slices over about midway through cooking time. As oven temperatures and thickness of bacon can fluctuate, check often to prevent burning. Drain on paper toweling and serve.
For more delicious recipes and cooking inspiration, visit
Tasty Tuesday
.