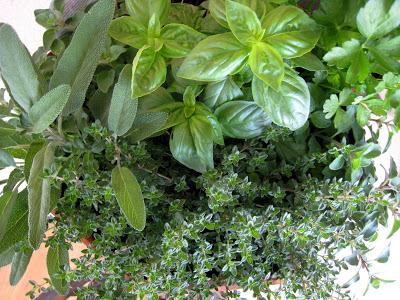 After all my talk about fresh herbs not being a good deal unless you grow your own, I finally went out and bought a few plants. For $13.99 +tax, I got an Italian garden, including oregano, basil, flat leaf parsley, sage, chives, and oregano, plus the cool pot to go with. Yes, if I'd planted from seed it might have been less money. But as it was, to buy each herb individually would have cost $2 each. So, I bought six plants and a pot for two dollars a piece.
Now that's a good (&cheap) eat.
For more frugal ideas, visit LifeasMOM.