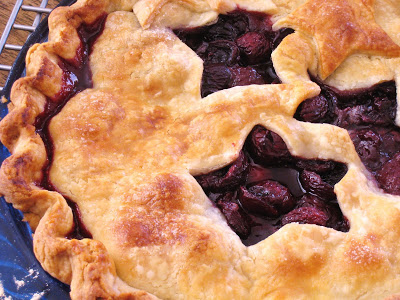 Tammy said it could be done. And so did Smitten Kitchen. The books said no, but these girls said, yes. So, I went with the yeses and made a pie with sweet cherries.
And it was good.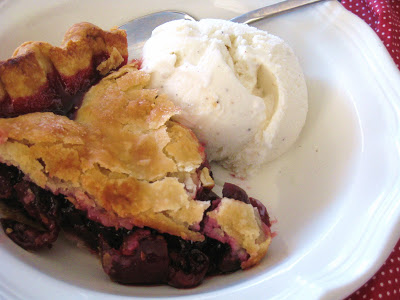 Yes. It was very good.
Cherries were on sale for $0.99/lb. A few days with stained fingers was a small price to pay for a homemade cherry pie and a whole bagful of cherries in the freezer waiting for next winter. Or next week, depending on my mood. Try it. you'll like it!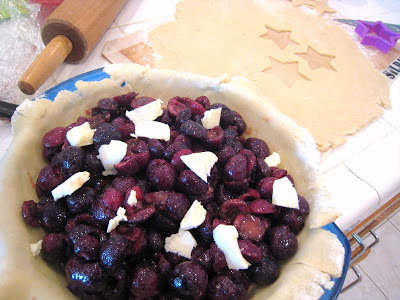 I used Gramma John's pie crust recipe, but rolled it out on a floured surface instead of patting it in the pan. And I used the filling recipe from Smitten Kitchen. Delish.