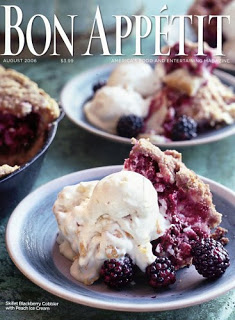 About seventeen years ago I picked up my first copy of Bon Appetit. Glutton Foodie that I am, I was in heaven! Well, sort of.
Anyway, I was about twenty years old and didn't know much about cooking then. Over the years, a regular subscription to Bon Appetit taught me soooo much about good food. I would pore over the issue each month and read, drool, and experiment. Some of our favorite recipes are from the pages of this magazine.
I was surprised to see that currently you can order magazines through Amazon for very low rates. "Bon App" is one of them. $15 gets you 12 issues, so for $1.25 you can be inspired and learn a lot about food.