If you read my other blog, you know that
a. I have six children.
b. I love to grocery shop on the cheap.
c. I once worked at a grocery store.
It's true. All of it. What readers of LifeasMOM don't know is how gullible I was on that first day of work. My dad had sternly instructed me to work late if need be. So I kept going at the task they had given me until it was complete, not knowing that someone else would have done the job. The manager was flabbergasted when he found out that I had stayed 30 minutes after my appointed quitting time. But, thinking fast on his feet, he told me I had one last task to complete before I went home.
You see, he said, the salad dressings need to be shaken. The oil and vinegar separate if they just sit in the bottle, so they need to be shaken every night.
Ever the over-achiever, I was ready to obey without a blink of an eye. Off to the salad dressing aisle I trotted, and proceeded with my task. It wasn't until a kind shopper asked me if they had instructed me to do that. She explained how her brother used to work in a grocery store and that was the kind of gag they play in the supermarket culture. She explained that it was all a joke and warned me not to go looking for the bag stretcher, either.
(If only I had known how to cook back then!)
I headed back to the front, both incredulous and indignant. And was greeted with loud gaffaws from every associate gathered there. Oh yeah. Just call me gullible.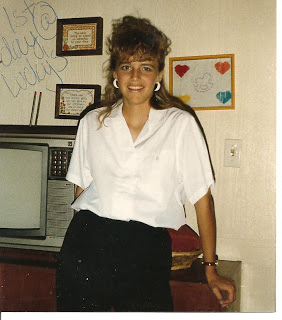 And lacking in fashion sense.
My dear grocery store, Lucky the Low Price Leader, where I earned my first buck, was purchased several years ago by Albertsons supermarket.
Although Albertsons does not offer double coupons like its competitors, I regularly shop there because they still offer great sale prices and catalina deals. I get the grocery ads in Monday's mail and Albertsons has some sweet deals this coming week. Starting on the 1st, they are offering a 10% off reward when you spend $50 or more in a single transaction. And since this sale covers the 4th, you know there will be some great stock-up-portunities.
Recently, in Southern California, Albertsons began a Big Relief Price Cut (other areas of the country will receive Big Relief cuts in the future). The Big Relief Price Cut lowers prices on thousands of key items by up to 20 percent, including hundreds of products that shoppers purchase most, including staples such as bread, rice, dish detergent and pet food. These are permanent price cuts, not just sales.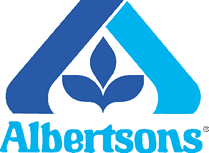 In an effort to invite more shoppers to take advantage of this Big Relief, Albertsons is offering a $100 gift card to one Good (& Cheap) Eats reader. The card will be redeemable only at California Albertsons stores, from Ridgecrest on south to the border. If you don't happen to live in this region, you could always surprise a friend who does by gifting it to her when you win. How cool would that be?!
How can you win? Glad you asked. Because you can get up to three entries.
1. Leave a comment here telling us your first job. (Please include an email contact.)
2. Tweet this giveaway, using @fishmama so that I will see it. Come back here and leave a second comment, telling me you tweeted.
3. Blog about this giveaway, including a link to Good (& Cheap) Eats and bring the link to your post back here and leave it in a third comment.
I also have another $100 card to giveaway on LifeasMOM's giveaway page. So pop over there for another chance to win.
Both giveaways will be open until Saturday midnight PST. Winner to be chosen at random.