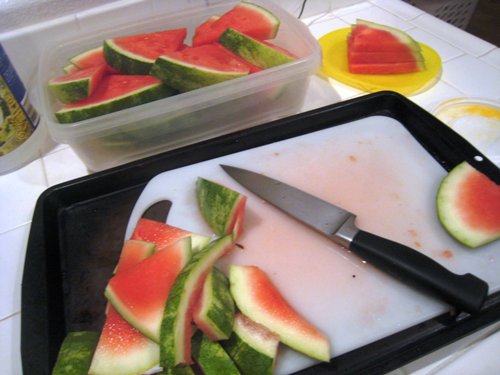 How many times have you cut into a juicy watermelon – or tritip – or roast chicken only to have the juices flow all over the countertop? Yes, I know that you can get rimmed cutting boards. But, it seems that we have leakage over the sides of those, too.
Now, I set a cutting board inside a rimmed cookie sheet. I can cut to my heart's content and not worry about sliming up the countertops.
What's your great trick that makes cooking and clean up easier?
*Visit Works for Me Wednesday at We are That Family for more great ideas.