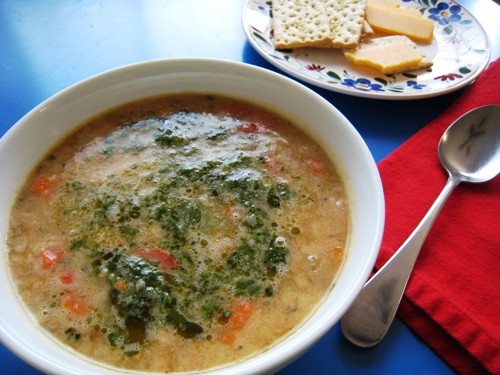 Making homemade chicken stock is one of the easiest ways to make something from nothing. If you've roasted a whole chicken or chicken parts, save the bones, skin, and drippings to make a delicious broth or stock to use in soups, gravies, or pilafs. The resulting, golden brown goodness will taste much better than anything you could buy in a can or jar.
What's needed in addition to your chicken "leftovers": water, salt, pepper, bay leaf, thyme, carrots, onions, garlic.
Store the strained and cooled broth in 2-cup portions in the freezer until ready to use in your recipes.