Make up a batch of these Green Chile Burritos for supper or to stash in the freezer at a later date. Either way, you'll eat good and cheap.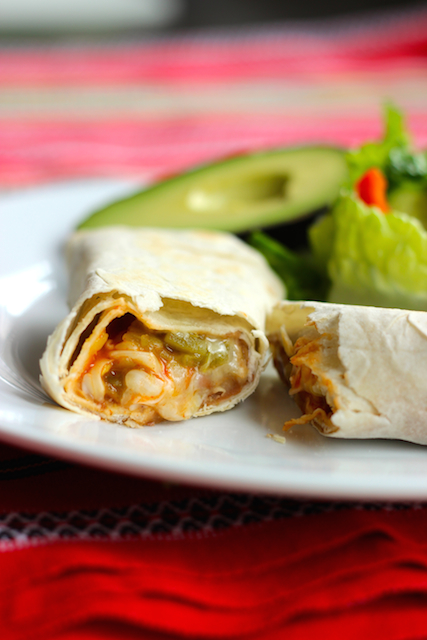 Burritos are the spice of life. Well, if they aren't, they should be. They are one of the easiest, quickest meals to pull together with little work or planning. All the ingredients can be kept on hand in the pantry, fridge, or freezer. Prepared burritos freeze well and reheat easily.
What's not to love?
I've been making a batch of burritos for the freezer on a weekly basis for awhile now. They rarely last the full seven days since we grab them for quick meals and snacks.
FishPapa's eyes have lit up on more than one occasion when I've said, "There are burritos in the freezer." [Read more...]