These leftover ham recipes are perfect for using your Easter ham. Try one, try them all. They're super duper good.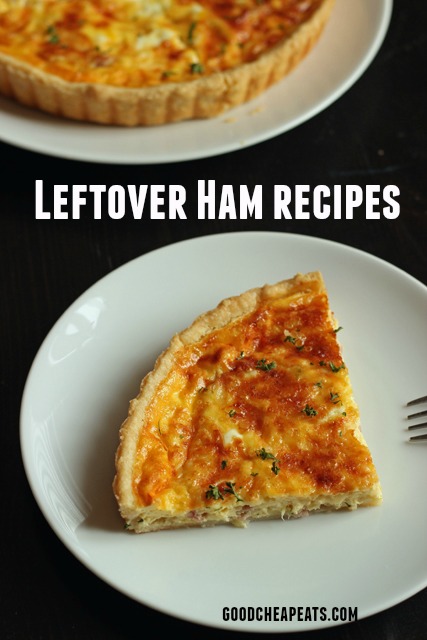 When we were in France last fall, we ate a lot of ham. A lot. Ham is ubiquitous throughout France: in sandwiches, on salads, atop pizzas. My ham-loving son was thrilled.
I love ham for the bites of sweet and salty flavor it brings to food.
This week you should be seeing ham on sale in stores. It's as low as 99 cents/pound in my neck of the woods. It's been lower in the past, but that's still a good deal.
When I buy a ham, I serve it as a man dish the first time. Then we chop or slice the leftovers to freeze in small bags in the freezer. That makes it easy to stir a little into scrambled eggs or toss some on the pizza.
Leftover Ham Recipes
If you've got ham at home and want some tasty recipes to use it in, try one of these. I suppose it's no coincidence that they were inspired by our time in France.