Food gifts don't need to be complicated, expensive, or commercial. They don't even have to be baked! Package a variety of homemade spice blends for an easy and economical gift.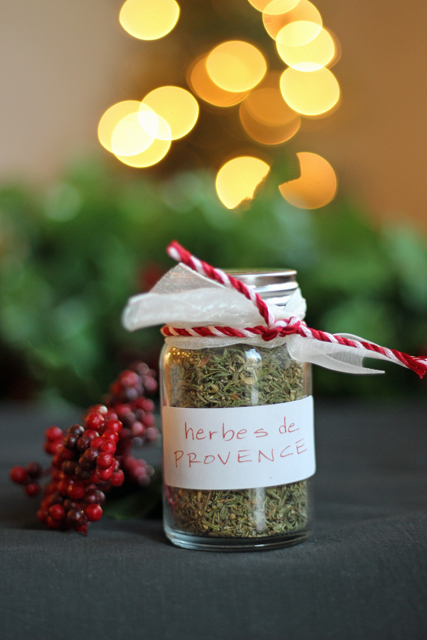 I've always been of the DIY mind when it came to gifts. Not only does it give you the opportunity of adding a special touch, but it also helps you save money. My favorite gifts to give are those that look beautiful, taste great, and don't cost a fortune.
Packing up homemade spice blends in a pretty bottle is a perfect way to do it.
Add a recipe card so they know how to use it and make more, and you're all set.
Spice Mixes to Give as Gifts
I am constantly mixing up a number of different herb and spice blends to give as gifts. Cooking from scratch doesn't have to be expensive or complicated when you have a bottle of magic at the ready. Simple baked chicken becomes awesome with a few shakes of blended spices. [Continue reading…]