Enjoy the smoky, savory goodness of homemade carne asada that you marinate yourself. With this carne asada recipe, you can avoid the unhealthy additives of commercial marinades and focus on real food flavor.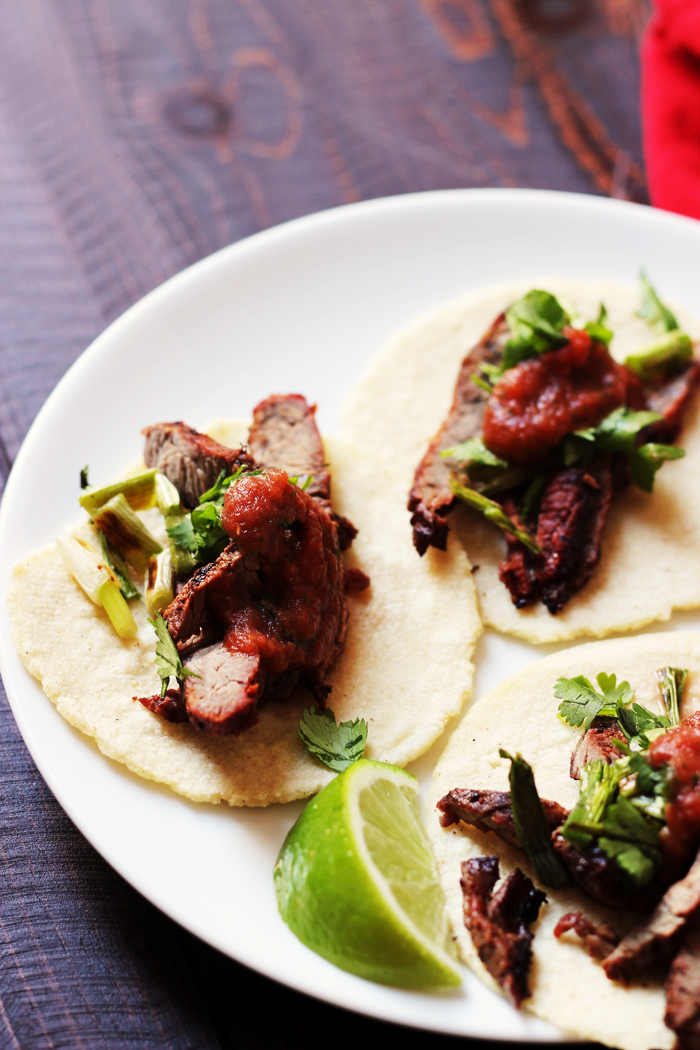 I grew up in Southern California, with tacos and tortillas regular staples in our home just as much as peanut butter and jelly. My parents loved to eat at Olvera Street and indulge in authentic Cal-Mex cuisine. But, it wasn't until I went to college that I ever even heard about carne asada.
My first college roommate, Laura, knew what was up. Her mom, born in Mexico, made tortillas for her every morning. Laura taught me the "right way" to make a quesadilla. And as we made do with cafeteria fare, she told me about her favorite dish, carne asada.
I was pretty satisfied with my Carnitas, so I never really felt compelled to find a good carne asada recipe. Until this last year. I started to get bored with carnitas when FishPapa and I went to dinner at our favorite cantina, instead ordering carne asada tacos instead.  Continue Reading »