Who would have thought that these five ingredients could make heaven on a plate? Make a Lemon Blueberry Icebox Cake and you'll see what I mean.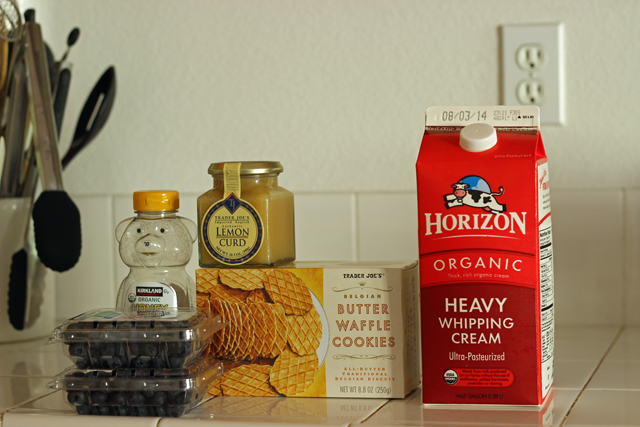 I first heard about an Icebox Cake from my husband's mother. Ruthie had told me years ago about a concoction made with applesauce, graham crackers, and whipped topping. It sounded weird, she said, but it was good. She never made it for me, but I read about Icebox Cakes on the Kitchn and that reminded me of my mother-in-law's suggestion. It was time to try it.
We've had this concoction of an icebox cake many times this summer; my family keeps asking for more. I've tweaked it until we got it just the way we want it. Each time has started out with Butter Waffles Cookies from Trader Joe's. You can use whatever cookie you like, really. I like these since they are super crisp and not too sweet.
The first time I made it I used whipping cream, honey, and lemon zest. We had it for FishBoy12′s birthday in June. It was very good, light, not overly sweet. However when I added blueberries and lemon curd, I knew we'd arrived. [Continue reading...]