Want to pair some tasty side dishes with your main? Check out these quick and easy side dishes that fit the budget and please the palate.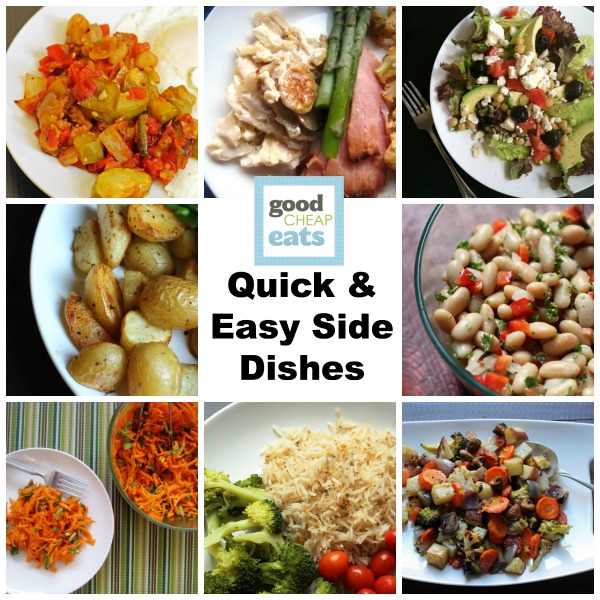 One of the most frequent questions I receive revolves around side dishes. Folks are often confused about what to pair with their main dishes or find themselves in a rut of same old, same old.
I've heard more than one hooray about my new cookbook and the fact that the recipes are organized as meals instead of traditional soup, salad, beef, chicken, etc. chapters. While you can mix and match the recipes however you like, if you're side dish-challenged, some of the work is done for you already.
I think it's pretty funny how the lines are drawn with food preferences at our house. My daughters and I typically enjoy the sides more than the main dish. Unless steak is on the menu, I'm happy with potatoes and a salad. My boys and husband are the opposite. They'd fill up on meat and starch and maybe eat a few vegetables. Of course, there are exceptions to all this, depending on what is served.
My main point is that these recipes are great as quick and easy side dishes, but they will double as meatless main dishes when you combine a few together. Either way you go, I recommend choosing some from both the starch and vegetable categories. [Continue reading...]