Mac and cheese is one of life's ultimate comfort foods. Cozy up with a plate of this rich and cheesy, Pesto Penne and Cheese to while away whatever worries you may have.
This post does include affiliate links. If you make a purchase through those links, I am paid a small amount in way of advertising fees. Your price does not change, but your purchase indirectly helps keep this show on the road. So thanks!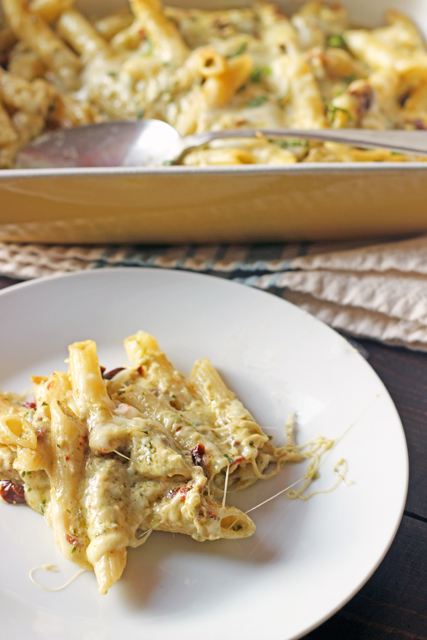 I grew up eating mac and cheese from a box. I had read about someone making it from scratch in a children's novel, but it wasn't until I was about 16 years old that I ever had homemade. Oh my word.
This was NOT the same thing that I had grown up eating. It was so much richer and cheesier. I was smitten immediately.
I was baby-sitting for the Giordano family; Mrs. Giordano had left a casserole of this mac and cheese that was amazing. I got the recipe from her before I left and an adaptation of that became my Easiest Mac and Cheese. I could make that in my sleep, it's so easy.
Since then I've busted out and experimented with a more traditional Stovetop Mac and Cheese. I've tweaked that one into an Alfredo Mac and Cheese.
But I think this one may be my current favorite. [Continue reading...]