This spicy rub recipe for tri-tip and other cuts of beef is super easy to prepare. Rub the meat and throw it on the grill for a super supper.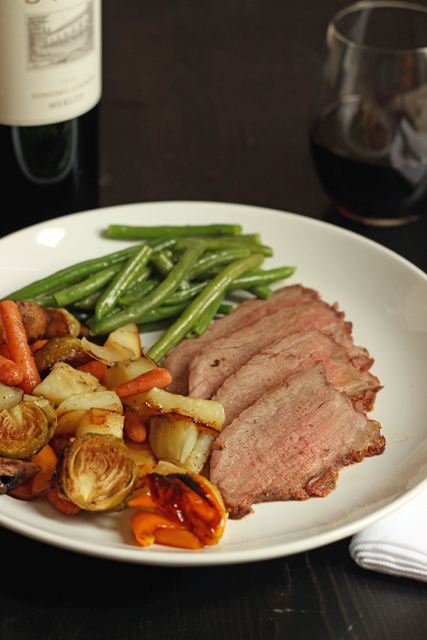 The first time I had tri-tip I didn't understand what it was. The year was 1990. I was a senior in high school and on a road trip with the baseball team. I was a stat girl. I was probably distracted by the boys.
Fast forward four years and I was married and living on the Central Coast where tri-tip flowed abundantly. We could buy a large roast for about $1.99/pound. We ate a lot of tri-tip in those days. It was a cheap alternative to steak and we loved it!
It wasn't until 2003 Kansas City when I searched high and low for a roast and came up empty that I realized how much I had taken my beloved cut of beef for granted. It is a California cut that butchers in most other parts of the country traditional carved into steaks or made into ground beef. Sad! [Continue reading…]