Homemade chocolate pudding comes together in just a few minutes. Rich in chocolatey flavor, it makes a deliciously elegant dessert to serve to friends and family.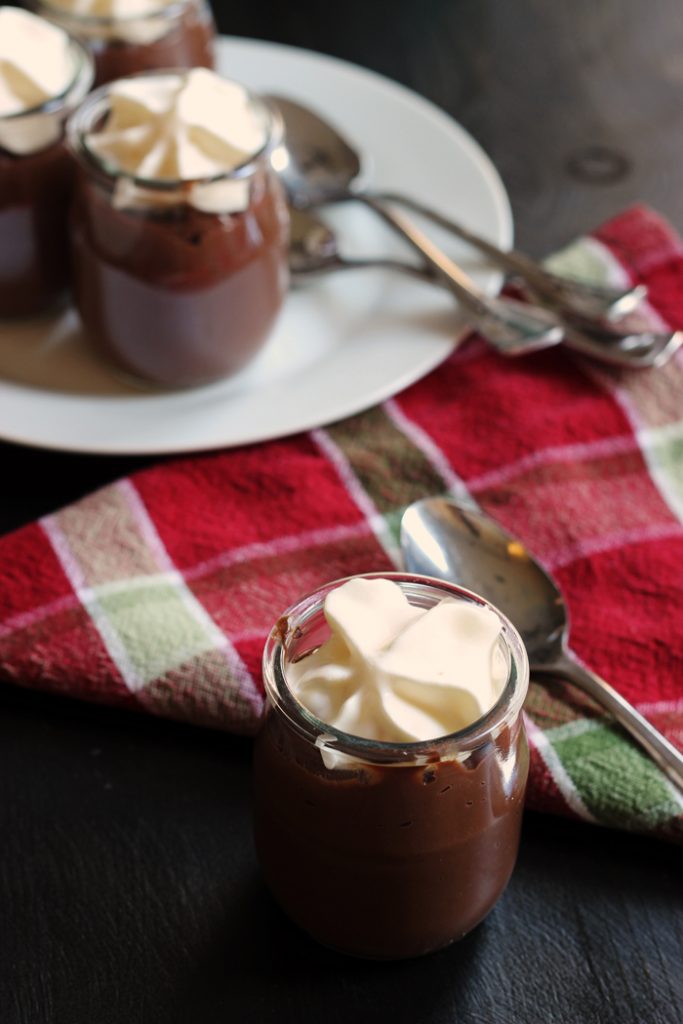 When I was a kid, pudding came in a box. Or a plastic cup. But usually a box that I added milk to and whipped with the mixer. In five minutes, I had a sweet chocolately treat.
For my husband, nine years my senior, pudding also came in boxes and plastic cups, but if you were to mix up a box you did so on the stove. And had to wait hours for it to cool. And risk its forming a skin, which he actually liked. Ew.
Clearly, we had different childhoods. 😉 Continue Reading »