These Orange Cinnamon Rolls mix up with ease and are so delicious for breakfast, brunch, snack or dessert. The orange zest and vanilla extract give the rolls a Creamsicle-type boost.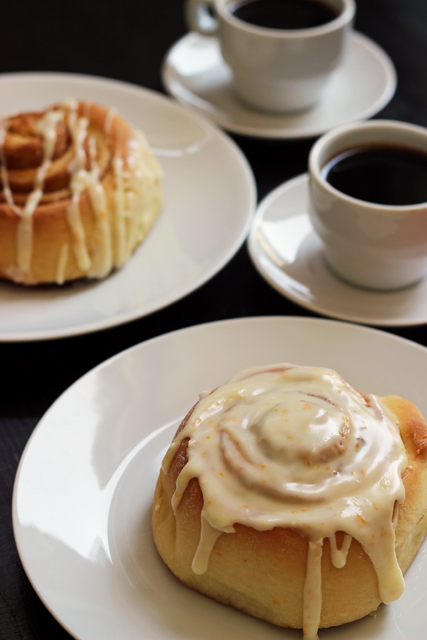 The bread machine pan broke in January, and I kinda thought it was the end of the world. However, it wasn't. This was the result of that happy accident.
You see, previously, I had had a love-hate relationship with my KitchenAid mixer. I think it's about ten years old this Mother's Day. FishPapa bought it for me when we lived in Kansas. I never really got the hang of it. Until I had to.
And honestly, I couldn't have made these rolls, these big, ginormous, fluffy, orange-scented cinnamon rolls in the bread machine. At least not if I wanted them supersized as they were meant to be. So it all worked out okay. [Continue reading…]