Forget that stop at the deli salad counter! Mix up this easy and delicious slaw from good cheap ingredients.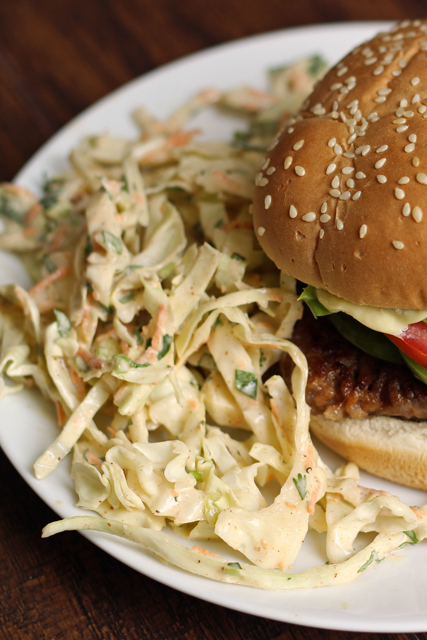 Salads and sandwiches make up some of my favorite foods on the planet. It used to be I would make my mom take me to the deli to pick up all the fixings — back in the days when grocery stores didn't have in-house delis. Yes, really. Can you imagine?
Or I'd order a special sandwich and side salad at Bob's Big Boy, my very favorite diner. Bob's doesn't exist anymore, not really. But, I still think about it.
Last week I took my daughter out to lunch at The Broken Yolk, just the two of us. We've always loved their breakfasts, so I figured we'd love lunch. We shared a club sandwich and potato salad.
My daughter, aged 6, is somewhat of a connoisseur of food now. She can't even remember eating at some fast food restaurants that we used to frequent. She was too little, and now we've cleaned up our diet. She took one bite of the potato salad — it was the sweet kind that they probably bought in a container — and said, "I don't like it. Yours is better."
Oy.
Well, she was kinda right. My Deli Potato Salad is better than the sweet kind you buy in a cardboard container. Ahem. [Continue reading...]