This recipe for Easy Tuna Melt Sandwiches will be a lifesaver on busy evenings. Enjoy fish without much hassle at all.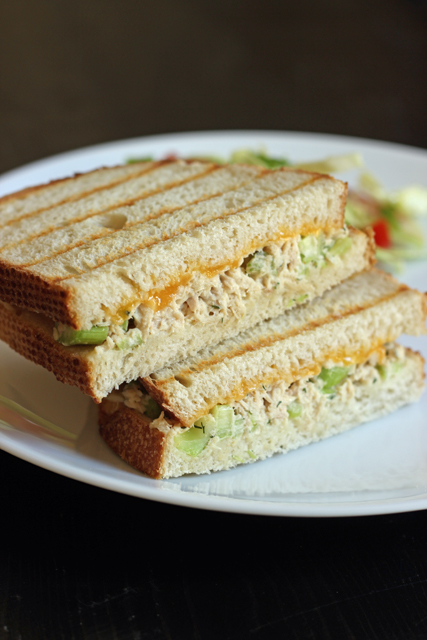 Years ago when I taught high school, my friend and fellow teacher, Tami and I would swap recipes and cooking notes all the time. We both loved to cook and eat so much, it made for the perfect friendship.
The second year we decided to do a lunch co-op. We both wanted to eat healthily but we knew it was hard to pack a lunch every day. Our lunch co-op meant that I would bring lunch for us one week while she brought lunch for us both the next week. We alternated like this for a whole year until I retired from teaching.
Occasionally there would be a weird/busy day when the girl on lunch duty either forgot or didn't have time. She was responsible for buying lunch that day. Luckily, our school had a food service/restaurant class. The students learned to cook some great food and served it in a cafe for staff or deliver it to the room.