This basic white sauce is the building block of great recipes like homemade mac and cheese or lasagna. It comes together quickly and easily on the stove.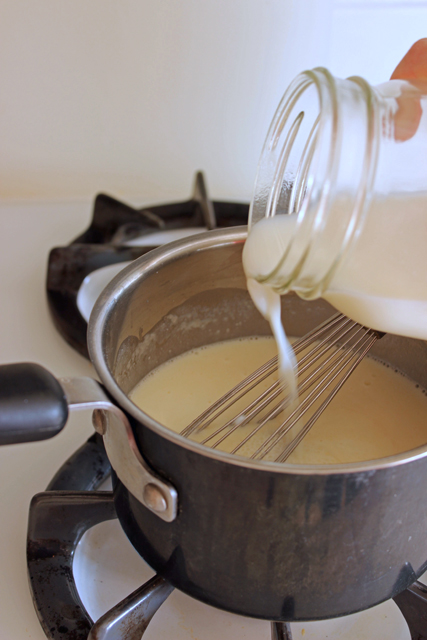 I first learned to cook out of my mom's yellow Pillsbury cookbook. It was written in 1971, back in the days when home economics was still taught in schools and when branded cookbooks listed real ingredients like 1 cup flour instead 1 6-ounce package Mary Mary's baking mix.
Nowadays many cookbooks offer you recipes that are simply open this can, shake in this mix, stir and done. While the convenience is nice, the ingredients not so much.
I am the first to say that I love the Cheesy Potatoes that my Gramma and grandmas everywhere made with canned cream soup. "Church potatoes" were always one of my favorite things at family reunions.
But, I've found how to make it myself — from scratch — without all the preservatives and junk. The secret is in the sauce — the white sauce. [Continue reading…]