A Month of Make-Ahead Meals is the newest in my series of monthlong meal plans and it's available now!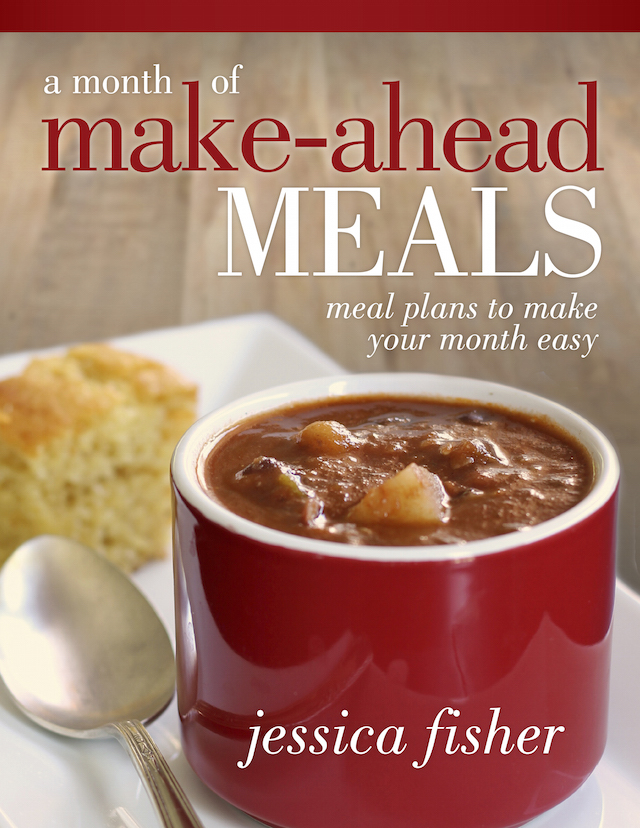 This month's meal plan theme is Make-Ahead which means that all the meals can be made several hours, if not days in advance. In fact, the bulk of the recipes are freezer-friendly. I highly encourage you to make a few double batches and start stashing your freezer for winter.
There are 30 meals included in each plan, broken into weeks where they most fit with one another. You won't buy a bottle of sesame oil and then only use 1 tablespoon.
I tell you I was drooling while I was editing the plan. Everything in here is super delicious and easy to make, meaning you can get spouses, children, and housemates to help out.