Pesto Shrimp Linguine Salad is super easy and quick to assemble. It's packed with flavor thanks to pesto, sundried tomatoes, and black olives.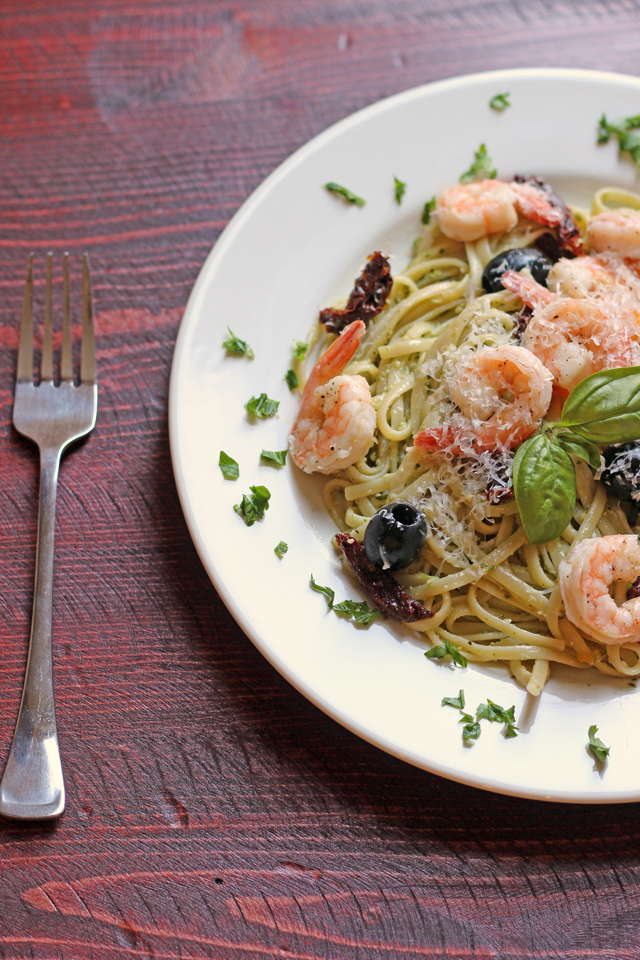 Years ago (like 20+) I worked as a waitress and barista at a pricey Santa Barbara restaurant and bakery. One of the perks of the job was to get a free meal with each shift. And since a single meal could easily be $20, it was a pretty nice perk!
Usually the chef got to decide on your meal and would give you whatever he needed to use up, but if you were lucky you got to choose. I loved their Chicken Caesar Salad, I mean, it was the 90s, you know. And I loved the fried ravioli and learned to like fish after tasting Norbert's salmon.