Make some cookies! Try one of these 8 great recipes that your family will love.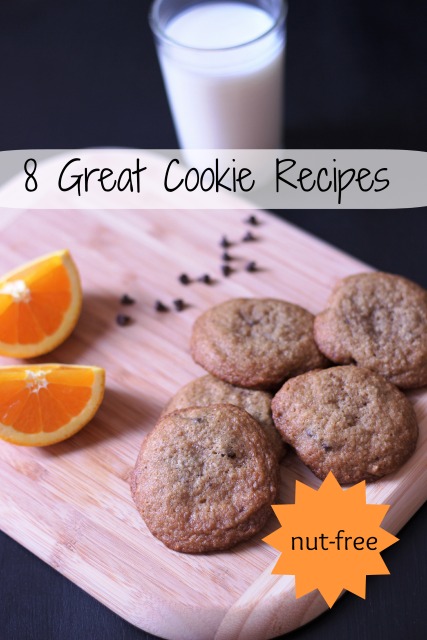 Cookies have been on my mind lately. Have you ever seen the movie Stranger than Fiction? (That's an affiliate link*, by the way.) It's one of those movies that proves to you Will Ferrell isn't the huge cad he appears to be in the 99.5% of the movies he makes. We watched it as a family and were really taken with the beauty and mystery of the story.
Basically, he's an IRS agent who lives a pretty boring life. He doesn't know it, but his life is being narrated — and therefore directed by the lovely Emma Thompson. He falls in love with a baker while auditing her. She offers him a cookie.
He doesn't like cookies.
She's appalled. He's clearly never had one of her cookies. And they're really good cookies.
You can go watch the clip here. Then go watch the movie — we borrowed it from the library.
But, first bake some cookies!
Cookies don't have to be a complicated affair. My guess is that you can mix up a batch of dough in about ten minutes. Take another twenty to bake. Then enjoy a glass of milk, like Harold Crick, with a still-warm-from-the-oven cookie.
If you're really on the ball, take a few simple steps to make cookies a little more convenient. [Continue reading...]