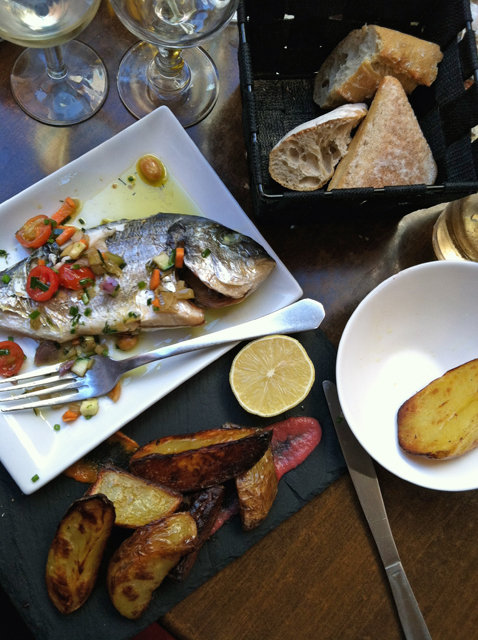 One of the things that we did to prepare our kids for a month in France was a practice I call, "French Fridays". Instead of serving regular Friday night pizza, I switch up the menu to serve our dinner more in the French style.
To do so, the girls enjoy setting a nicer table. I serve the meal in courses. The guys have to slow down and pace themselves when it comes to eating.
All this preparation served us well in France. Not only were they more familiar with the rhythm of a French meal, but they also came to prefer this style of eating. In fact, on our last Friday in France, FishChick almost popped a gasket when I didn't serve our meal in courses. It was French Friday, after all.
For my part, I lost six pounds eating the French way, so I have no complaints. [Continue reading…]