Homemade beef stew is homey and comforting. It's also so easy to make, you'll wonder why anyone would think to ruin it in a can.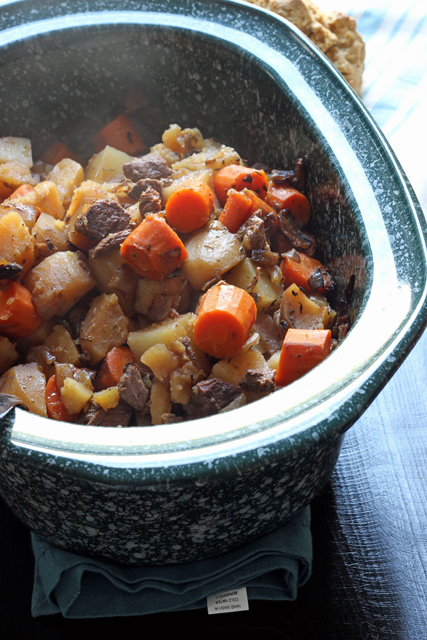 Beef stew is one of my comfort foods. Prepped in the morning to simmer all day in the slow cooker, it's a luscious melange of beef, vegetables, herbs, and broth. There are so many different variations of the simple meat and vegetable concoction, you could probably have a new one every day for a month or even a year!
At this time of year, I typically make my straightforward Irish Stew. The last few times though, I've duded it up with a bottle of Guinness and a good dose of mushrooms. Those two riffs add amazing flavor to the dish, beefing up the richness and savory goodness.
If you don't drink or can't find Guinness beer, feel free to use beef or vegetable broth instead. Now's the time, though, to grab the Irish import on sale.  [Continue reading...]