Want a glimpse into my shopping cart? Here's how I'm feeding eight people on a budget.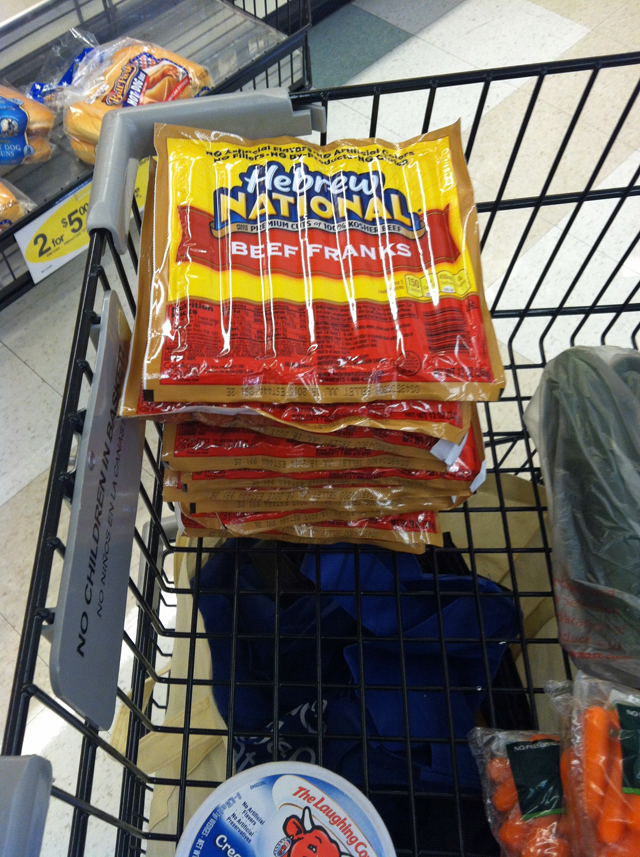 It's a good thing that I shopped sparsely last week. I made up for it this week. With a birthday in the fam and some good produce and Memorial Day sales, I did a fair bit of shopping. I'm not sorry though. I did some good stockpiling.
In my coupon days, we lived off our stockpile (aka full pantry). I would buy things on really good sales and fill the pantry. I might not have needed that item that week, but I knew it was a good deal and that we would eat it in the near future.
That last part is the key to successful stockpiling. Don't stock up on something you don't totally love. If it's a new-to-you item, buy one and try it. Then go back and buy more if you like it. Ask me how I know.
This week, there were those kind of sales on blueberries, cantaloupe, hot dogs, sour cream, and crackers.
As you read, keep in mind who and how I'm shopping: Continue Reading »