This Santa Fe Salad is super easy to pull together. Signature corn and black beans get added protein from shredded chicken and other tasty toppings.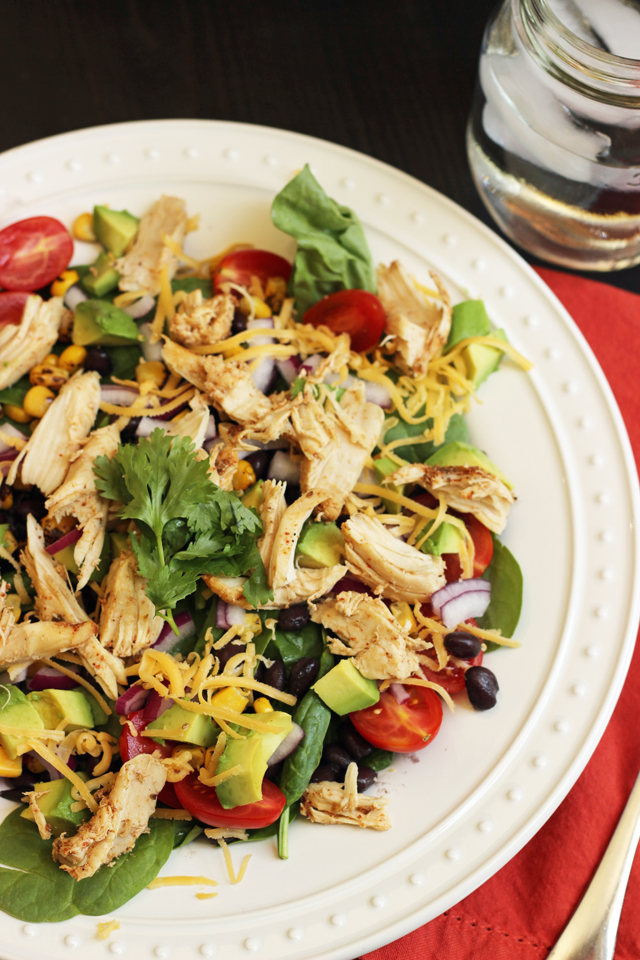 This is one of my lazy mom meals. Seriously. It's so simple, it feels lazy. But, it's also delicious, so it still counts.
I've probably told you before about some of my cheater ingredients that I love to buy. I call them real food convenience items: frozen chicken tenders, baby spinach, fire roasted corn (from the freezer section), and canned beans. Sure, there are cheaper ingredients to buy. Whole chicken, full grown, sandy spinach, corn on the cob, dried beans — we are still friends. I'm not abandoning you.
But, when I'm in a pinch, these minimally-processed, ingredients that are SUPER DUPER CONVENIENT fill the bill perfectly. They help me take short cuts without sacrificing taste or nutrition. This salad is one of the places they shine. Continue Reading »