Make pizza night super duper out of this world with homemade pizza. This recipe is supreme with vegetables and two types of meat. Yum!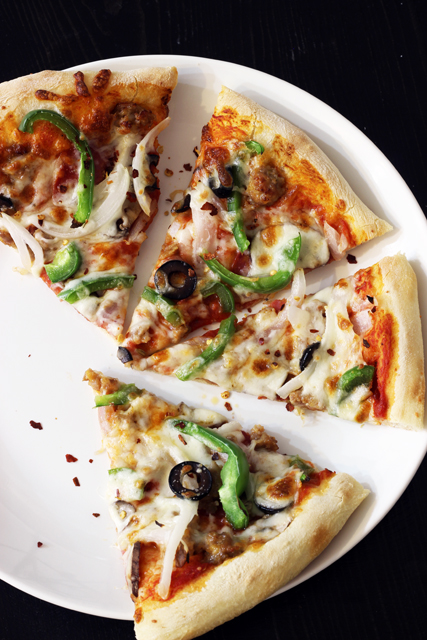 Pizza night is one of our favorite nights of the week. When the bread machine pan fell apart back in January, I worried that homemade pizza would fall off the radar because I was such a wimp about the KitchenAid. Surprisingly, that is not the case.
In fact, I might (finally) be falling in love with my stand mixer. I never thought we'd get past the love-hate relationship, but we have.
The last few weeks and months of pizza dough making have not been as difficult or as messy as I expected. And last week, I think I reached pizza dough perfection. Seriously. [Continue reading…]